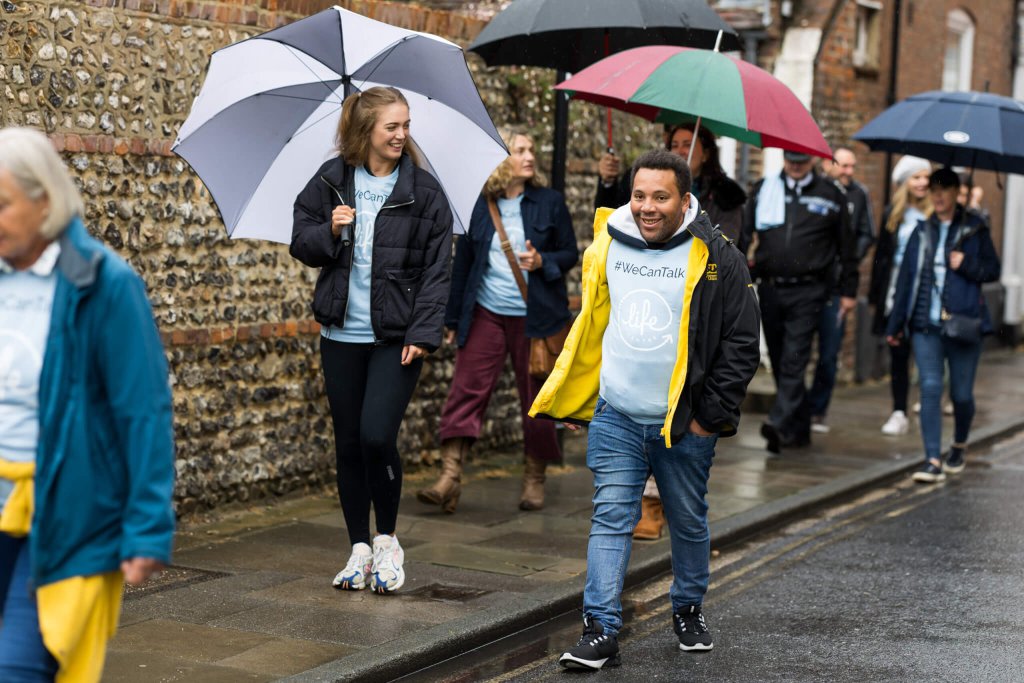 Back in May 2022, we launched #WECANTALK, a campaign to encourage survivors to speak up about their experiences, and the rest of us to be open and willing to listen.
A public invitation
The launch event, which took place in Chichester, brought together survivors, activists,
church leaders, political leaders and Lifecentre supporters. 
We were the headline item on BBC South News that evening, with a number of other
media outlets also picking up the story. 
Now we are extending the campaign to members of the public –
to ordinary people like you…
Why this matters
In Sussex alone, 6 women are raped or sexually abused every day.
It's a shocking statistic – and one that doesn't take into account people of all genders
who are affected, plus those who chose not to inform the police.
Many never talk about their experiences because they feel ashamed or
blame themselves. Instead, they suffer in silence.
If we are going to break this cycle, it is going to take friends, family and colleagues
showing they are ready and willing to listen. Before survivors can be expected to talk,
they need to know those around them are prepared to have this difficult conversation.
Join the movement of 'listeners' who are open and willing to talk.
Share your story of supporting survivors speaking out.

Share your listeners story
We're inviting ordinary people like you
to share their 'listener's story' (anonymously)
– their experience of hearing a story of abuse.

Share the campaign
Help us spread the word about #WECANTALK
and invite others to share their 'listener's
story' on social media.
"Hearing my friend share her story challenged me to the core.
It made me realise how incredibly difficult it is to open up about
something like this."